Post by Aidan Carlisle on Apr 8, 2016 19:16:14 GMT
[Here is my bio info for the Falcon Cup Tournament. Thanks for having me! Love what you guys have going here.]
Personal
Your Name:
Melissa
Your email:
realaidancarlisle@gmail.com
Twitter Link:
aidan

_Carlisle
Your Fighter
Wrestler's Name:
Aidan Carlisle
Nickname(s):
The Alpha Bitch, The Queen of Extreme
Gimmick:

Aidan is highly competitive and out to prove that she's among the best of the best in the wrestling world. She comes to GoL! to participate in the Falcon Cup Tournament representing Boardwalk Wrestling. [
Full Bio can be found here for anyone interested.
]
Height:
5'8"
Weight:
145lbs
Place of Birth:
Rochester, New York - Billed from Hell's Kitchen, New York
Alignment (Tecnicos, Rudos or Neutral):

Neutral
Team (tag, trios or stable):
None
Picture Base:
Gina Carano
Appearance/Attire: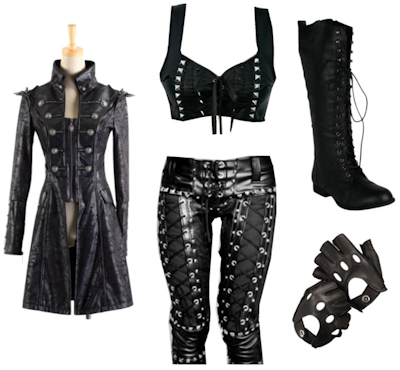 Theme Music:
"Immortalized"
by Disturbed
Entrance:


Aidan appears at the top of the ramp as the heavy metal chords of Disturbed's "Immortalized" fill the auditorium. Through the dimmed lights and hot pink strobes she surveys the audience, smirking like a predator from ear to ear. She soaks in the reaction from the crowd, holding her arms out to either side, tilting her head back, and letting the electric guitar get her revved up for the impending match.
"This is
war
time, this is
our
time
We won't be denied, feed the fire that is raging inside
This is
go
time, this is
show
time
We will fight 'til their wills are
broken
This is
game
time, and
insane
time
Let the madness fly, show the strength that just can't be defied
Find the
power
, to
devour
Let the beast inside now be
woken
"
Amber Rose: Coming to the ring from Hell's Kitchen, New York, weighing in at one hundred forty-five pounds, she is The Alpha Bitch and Boardwalk Wrestling Internet Champion... AIIIDAAAN CAAARRRLIIISLLLEEE!!!
"In this world only the strong will survive
Hear the roar and you will know you're alive
Feel the energy build in your soul
'Cause it's
time
"
As she strides down the aisle, she points in either direction in answer to clusters of cheering fans in the crowd. Her smirk is firmly fixed on her lips as she ascends the stairs and ducks between the ropes.
"Oh, In the calm before the storm
Another legend will be born
Another battle will be won
We will rise
Oh, So heed the call of
confrontation
Today we feed on
domination
Secure a legacy that will never die
Be immortalized"
Aidan turns in a slow circle, gesturing for the audience to give her more before she takes off her jacket and tosses it into the timekeeper's area.
Primary Style:

High Flyer
Secondary Style (if wrestler has one):
Hardcore
Strengths:
Endurance, Nearly Fearless in the Ring
Weaknesses:
Temper, High Risk
Favourite Moves:
Anything and Everything Tilt-a-Whirl, Backstabber, Shuffle Side Kick, Codebreaker, Handspring Back Elbow, Running Knee Strike, Various Neckbreakers, Various DDTs, Various Backbreakers, Handstand Headscissors, Calf Kick, Spinning Hook/Roundhouse Kick, T-Bone Suplex, Exploder Suplex, Kip Up, Curb Stomp, Knee Drop, Sliding Clothesline, Muta Lock, Seated Fujiwara Armbar, Top Rope Springboard Flying Forearm [
Clip
], Suicide Dive, High Angle Senton Bomb, Various "Diving" Standard Moves, Diving Back Elbow, Split-Legged Moonsault, Springboard Side Kick, Tope Con Hilo, Springboard Inverted DDT [
Clip
]
Trademark Move(s) and Description(s):
Alpha Effect - Hurricanrana Driver [
Clip
]
Bitch Breaker - Inverted Headlock Backbreaker [
Clip
]
Forced Capitulation - Turnbuckle Handstand Headscissor Takedown [
Clip
]
AC Slam - Spinning Sit-Out Sleeper Slam [
Clip
]
Finisher(s) and Description:
Queen's Cross - Front Crucifix Backbreaker
Coup de Grâce - Inverted Legdrop Bulldog into Split-Legged Pin [
Clip
]
Managers
Manager Name:

Liam O'Shea
Manager Pic Base:
Sheamus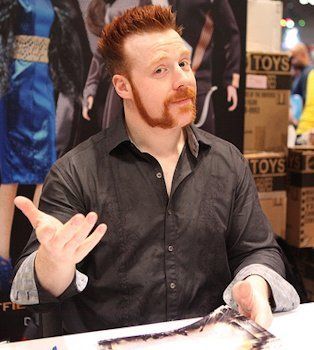 A Bio if you have a manager:
Liam started out as personal security to Aidan when the unwanted attention of another roster member in her place of employment turned to stalking. Once the problem finally faded away, the security contract was cancelled and he stayed on as a friend. Through no small amount of charm he convinced her to begin teaching him how to wrestle, just for the sake of learning. He's had a handful of matches and though Liam can step into the ring on occasion, he generally doesn't, preferring his original line of work. After Aidan signed with Boardwalk Wrestling, he was hired on as the new head of security shortly afterward. While Liam sometimes accompanies Aidan to the ring, he's there primarily as an enforcer, preventing interference.